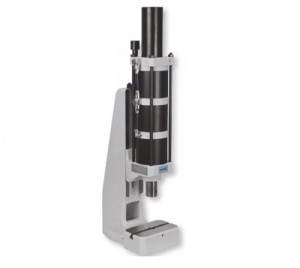 DIRECT ACTING
DIRECT ACTING WITH CONSTANT FORCE OVER THE ENTIRE STROKE
Force ranging from 1.6 kN to 43 kN.
These air presses produce a constant force throughout the entire stroke combined with maintenance-free cylinder unit specially developed for the assembly technology; with flow control for speed control of the entire stroke.
The working height can be rapidly & accurately adjusted due to the height adjustment's ease of use.
PRESS WITH MONITORING
Force ranging from 4kN to 43kN
SCHMIDT Pneumatic Presses with force/stroke monitoring are offered as a complete system with control unit SCHMIDT Press Control 600. These systems are characterized by sensors and signal amplification integrated in the press head. These signals are evaluated in real time.
Direct forces are measured due to the force sensor integrated in the ram. Not affected by side forces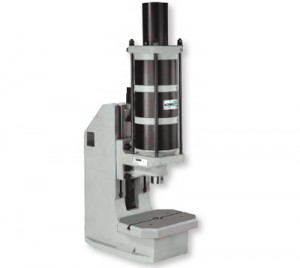 TOGGLE PRESSES
PRESSES WITH MAXIMUM FORCE AT THE END OF STROKE
Force ranging from 15 kN to 60 kN
Pneumatic Toggle Presses are available with round or square ram in order to avoid torsion and provides Maximum force at stroke end.
Maintenance-free cylinder unit specially developed for the assembly technology; with flow control for speed regulation of the downstroke