Note:
Machines stripped to frame level & then completely Remanufactured with latest upgrades
REFURBISHED AXIAL & RADIAL COMPONENT INSERTION MACHINE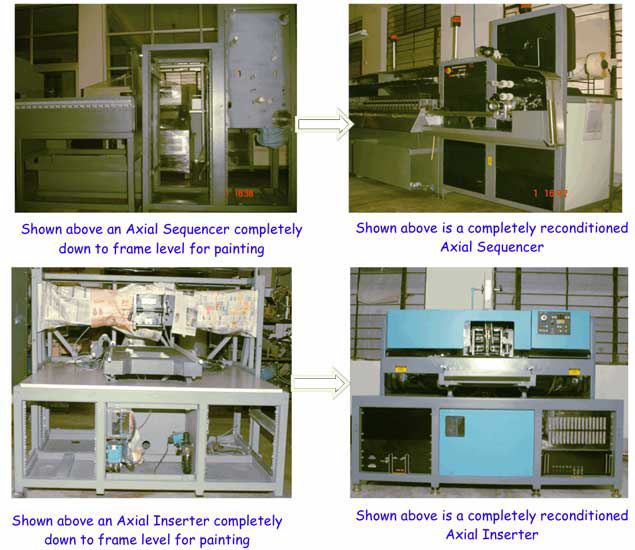 We HAVE A fully equipped reconditioning center. Instead of "REFURBISHED" we use the word "REMANUFACTURED" as that will be more appropriate because we strip out whole machine to frame level during our reconditioning process and the start rebuilding the machine.
We offer a full range of refurbished and brand new THROUGH whole machines for PCB assembly.