ITW EAE Vitronics Soltec - Centurion Reflow Ovens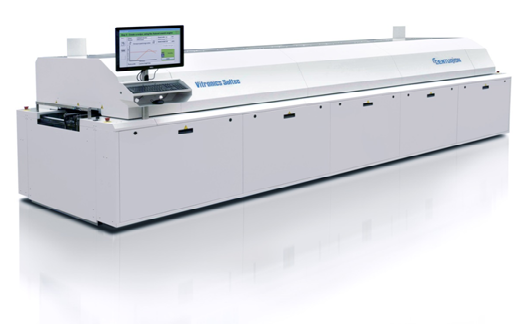 The Vitronics Soltec Centurion platform is the latest evolution in a long history of reflow systems that have proven their capability worldwide and established a reputation for superior reliability. Robust design combined with the industrys best heat transfer system consistently deliver benchmark thermal performance, precise process control, and superior value in a 24/7 environment. The Centurion is a forced-convection SMT reflow system with tight, closed-loop process control, built for todays high-throughput PCB assembly environments. With the best heat transfer in the industry, the Centurion is able to run any profile at the lowest set point possible, which minimizes the thermal differences over the product and uses less energy.
Various optional features to suit customer requirement are offered. Available in various zones configurations such as 8, 9, 10, 12 and 15, in both Air and N2 environment.
Reflow Oven Models Details
Dual lane and Dual speed conveyor doubles throughput and allows 2 different boards to run in parallel, a good value for high-mix low-volume customers.